There may be times when you're unable to make the required payments on your account, or are uncertain about how to maintain future payments.
We understand that this will likely be a very worrying time for you, and we're here to support you as much as we can.
How we can help
---
If you do feel you may be unable to afford your current minimum payment or feel that a change in circumstances may affect your ability to pay in the future, please let us know as soon as possible.
Getting in touch with us sooner and letting us know how things are can help avoid any charges being applied to your account. Our specially trained advisors are sympathetic and easy to talk to, and they will work with you to offer a tailored solution that will fit your needs.
Contact us
We're available Monday to Friday, from 9am to 6:15pm. You can open a chat with us, call us on 0800 072 2970 or click here to fill in our online form.
(Please include your full name, first line of address and postcode, so that we can find your account)
Important note:

If you don't make your minimum payment by the due date shown on your statement, we reserve the right to apply an administration charge to cover our costs of recovering the debt. Currently, our charge is £12.

The amount we charge could change at any time, but we'll let you know in advance if this is going to happen. Ensuring you get in touch with us before your due date can help avoid any charges being applied to your account.

Additionally, your credit file could be affected if you miss a payment on your account. Missed or late payments will be recorded on your credit file and may have a negative impact on your ability to obtain credit in the future.
Options you can consider
---
Supporting charities
You may also wish to contact StepChange or PayPlan for free, independent advice:
StepChange Debt Charity - for debt advice throughout the UK
Phone: 0800 138 1111 or visit www.stepchange.org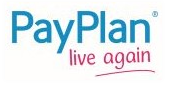 PayPlan - for debt advice throughout the UK
Phone: 0800 280 2816 or visit www.payplan.com
Reducing your balance
If you're able to do so, we recommend paying off more than your minimum payment every month, as this can positively impact the overall interest you'll pay.
If you're concerned about the amount of interest you're currently paying, please contact us.
You can also use our repayment calculator to find out how much you could save if you increase your monthly payment.
Top tip: if you're using your credit facility to purchase an expensive item, such as a sofa, making a payment upfront can help reduce your monthly payments and the amount of interest you'll pay.
Budget planning
If you need some help budgeting, there are tools available online. For an example, visit: Money Advice Service.